If you're running a small or medium-sized business in the Sydney Metropolitan area and need a professional bookkeeping service but not a full-time staff member, then you need Chery Hartley.

For more than 35 years, Chery Hartley Office Services has been making life easier, more stress-free and more cost effective for businesses like yours, working both off site and from clients' places of work. Chery Hartley believes that the most important step in setting up a business is ensuring you have the right accounting software package, that is installed and set up correctly from the outset.

So whether you are looking for training in using the latest accounting software, someone to review your accounts and lodge your BAS, or a data entry service on a weekly, monthly or quarterly basis, then the solution is as simple as getting in touch with Chery Hartley.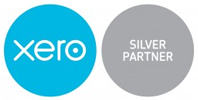 Call today on 0412 297 400